Seaside Pavilion Events
Ticket Sale date to be announced soon!

Tuesday June 23 Deep Blue C Studio Orchestra
Friday June 26 Pavilion Unplugged - TBD
Tuesday June 30 Beach Party Boys
Saturday July 4 Maine's 195th Army Band
Tuesday July 7 Queens of Pure Country
Tuesday July 14 Let's Hang On!
Friday July 17 Pavilion Unplugged - TBD
Tuesday Aug 4 Tapestry-A Carole King Tribute
Friday Aug 14 Legacy 5




Upcoming Events
Deep Blue C Studio Orchestra - Composers and their Songs
Tuesday, June 23 - 7:00 PM

Deep Blue "C" Studio Orchestra presents "Composers and their Songs" directed by "Doc" Vose.

A wonderful night of music with a 17 piece orchestra and 4 vocalists. The evening's program will include such gems as: I've Got Rhythm - Gershwin, Stand By Me - Leiber & Stoller, The Sound of Silence - Paul Simon, My Girl - Smokey Robinson, Star Wars - John Williams, Signed, Sealed, Delivered (I'm Yours) - Stevie Wonder, Moon River - Henry Mancini and many, many more...... Don't miss this summer night filled with your favorite music in the Seaside Pavilion!

Beach Party Boys
Tuesday, June 30 - 7:00 PM
We can't think of a better place for a Beach Boys Tribute show than the Seaside Pavilion! BEACH PARTY BOYS reproduce the authentic look, vocal harmony and instrumentation of the Beach Boys themselves! This is a fun and interactive show where you will find yourself singing along to songs like: Surfin USA, Barbara Ann, Fun Fun Fun, and Good Vibrations..

Maine's Own 195th Army Band
Saturday, July 4 - 6:00 PM
Come celebrate the 4th of July with us at the Pavilion!
Maine's 195th Army National Guard Band will present American music at its best. Be prepared for a few surprises too! FREE CONCERT!!! Get here early for a good seat .
Read More | This is a Free Event!

Queens of Pure Country
Tuesday, July 7 - 7:00 PM
Imagine Kitty Wells, Dolly Parton, Tammy Wynette, Loretta Lynn, Dottie West & Reba McEntire, to name just a few, all on the SAME STAGE on the SAME NIGHT!

In "Queens of Pure Country" Josie portrays NINE country greats from yesterday and today. Complete with authentic costume changes and capturing each hit song with the style and poise that has earned her the title 'New York State's Queen of Country Music'

Let's Hang On
Tuesday, July 14 - 7:00 PM

Frankie Valli & the Four Seasons are an American treasure. Songs like "Big Girls Don't Cry", "Walk Like A Man", and dozens of others are timeless mementoes of an era gone by. On Tuesday, July 14th the Seaside Pavilion presents a Seaside Pavilion audience favorite and an ultimate Frank Valli Tribute. It's a full blown stage show including a 4-7 piece live band that'll bring back lots of great memories. So join us for Let's Hang On – the premier Frankie Valli & the Four Seasons Tribute Show.

Tapestry, The Carole King Songbook
Tuesday, August 4 - 7:00 PM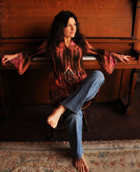 'Tapestry', the Carole King Songbook, staring Suzanne O Davis,
is the Premier musical tribute to Carole King.

This show recreates the sound and vibe of a 1970's
Carole King concert experience following her legendary album, Tapestry.
You will be transported back to the iconic image of her
multi-million selling album of 1971.


Legacy 5
Friday, August 14 - 7:00 PM
The rich four and five part harmony that Legacy Five has become noted for are the result of a masterful weaving together of five unique and versatile talents. Matt Fouch sings the bass, Bryan Walker sings the baritone, Scott Fowler sings the Lead, Lee Black sings the tenor and Josh Townsend is the group's pianist.